Baghdad's Morgues Are Full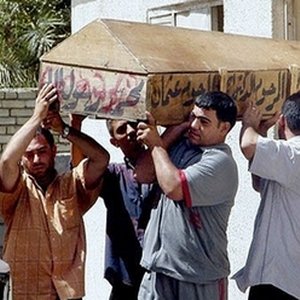 In October, a particularly bloody month for Iraqi civilians, about 1,600 bodies were turned in at the Baghdad central morgue, said its director, Dr. Abdul-Razaq al-Obaidi. The city's network of morgues, built to hold 130 bodies at most, now holds more than 500, he says.
Around the city, men are tattooing their thighs with names and phone numbers, fearful of an anonymous burial.
This is the reality of George Bush's failed Iraqi strategy.
Cnews